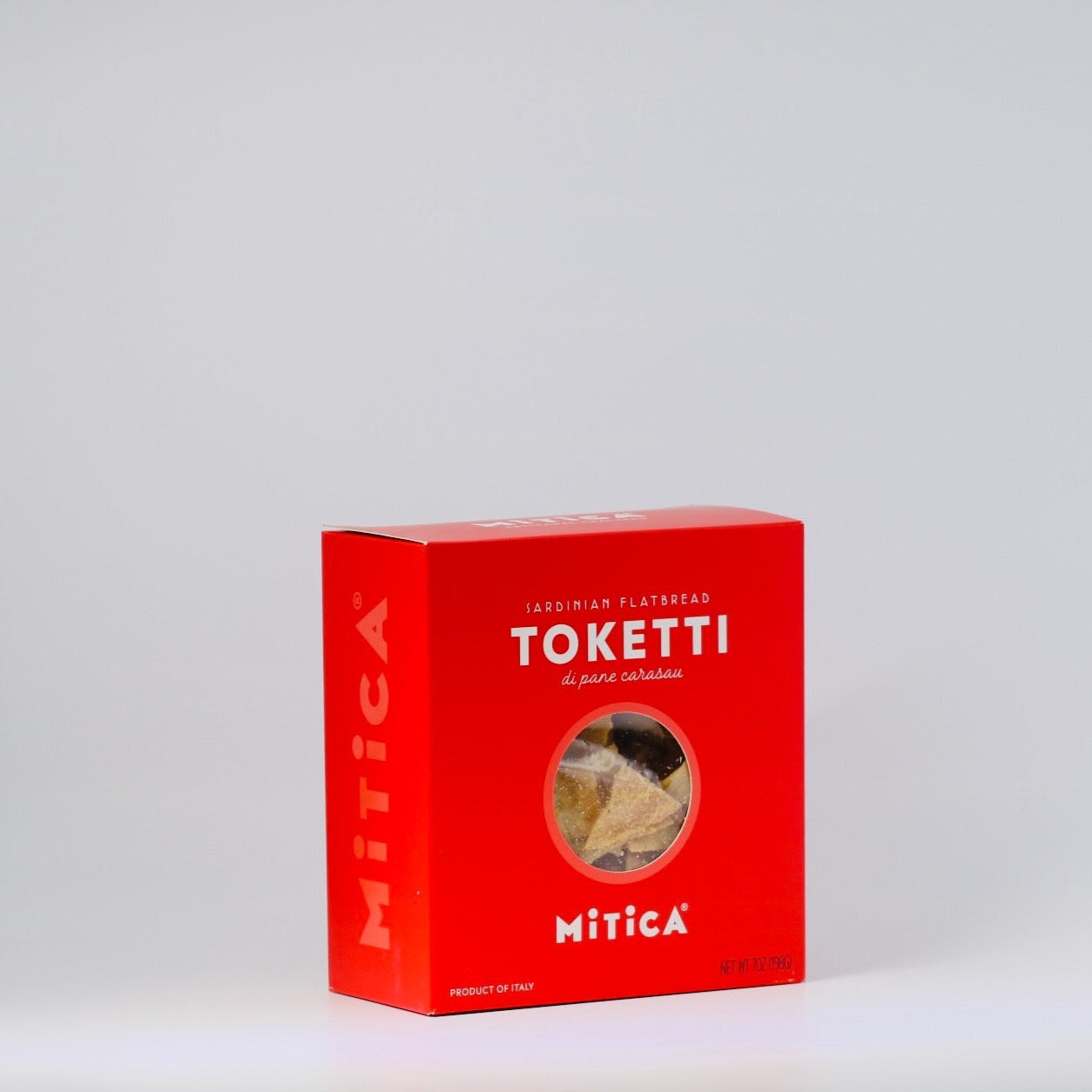 THE FLAVOR EXPERIENCE
Toketti are hearty, bite-size crackers made from a Sardinian flatbread called Pane Carasau. This ancient recipe is made with semolina, giving it a long shelf life that was favorable among shepherds who took it with them on long days in the field.

THE STORY
The tastemakers at Mitica carefully select snacks and cheeses from Croatia, Italy, Portugal, and Spain. Each bite promises bold, authentic flavor, soon to be a staple in your kitchen.
USAGE TIPS
These hearty squares are made for dipping! Scoop into your favorite bruschetta, salsa, or cheesy spinach and artichoke dip.