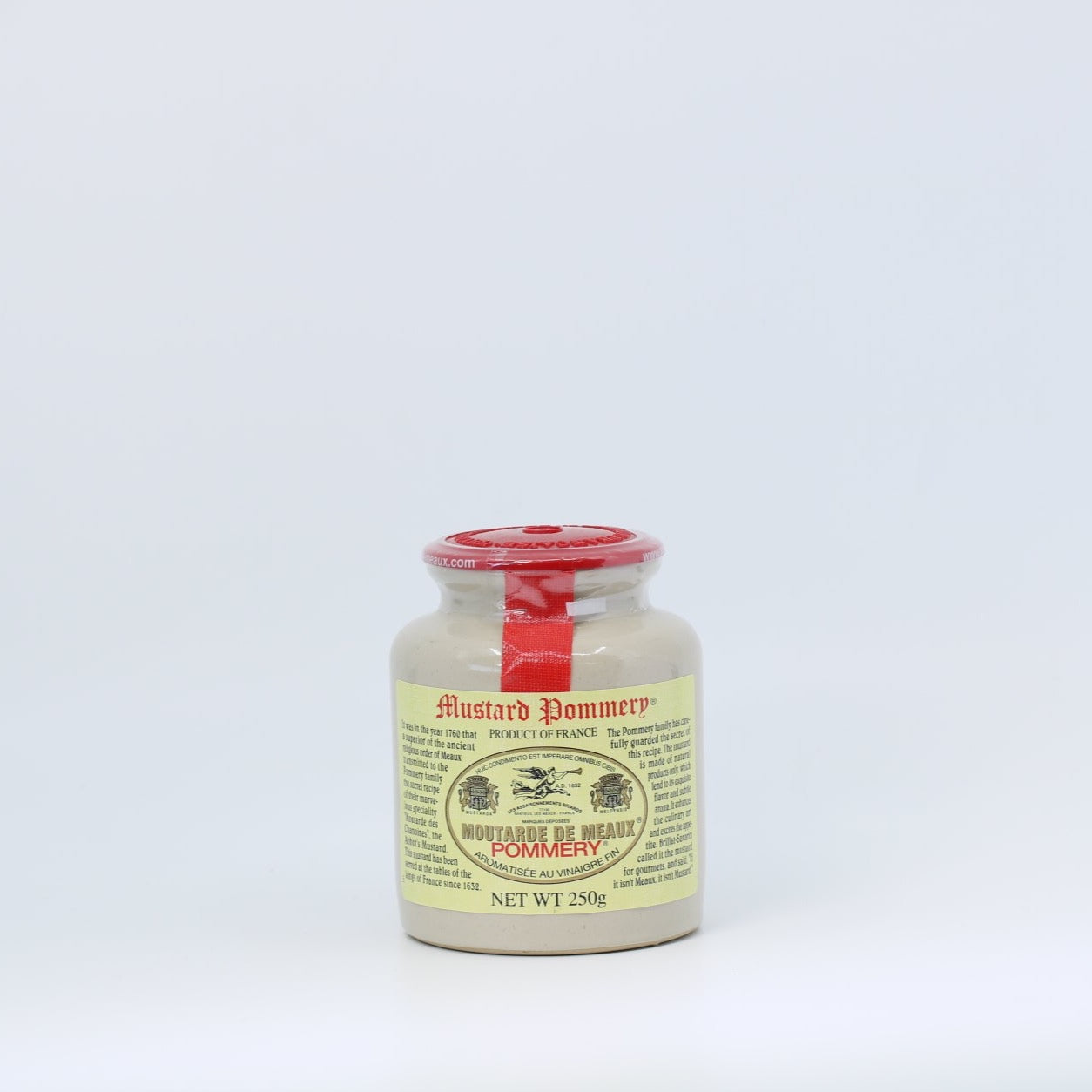 Moutarde de Meaux Pommery - Mustard Stone Jar - 8.8 oz
From the producer:
The Moutarde de Meaux® Pommery® dates back to the 13th century and oficially takes place at the royal table in 1632. Manufactured from thoroughly selected ingredients, it's long conservation is guaranteed by a stoneware jar and a natural cork. In the continuity of the centuries-long tradition, the Moutarde de Meaux® Pommery® is now exclusively produced by a father and a son since several generations near Meaux city. It was nominated as the best Mustard in the World at the World-Wide Mustard Competition in 2019. Presented in a stoneware jar with a natural cork and a sealed wax top, you will have to open it in a traditional ancient way. Pommery® experience guaranteed.
Ingredients : Water, mustard seeds, vinegar, salt, spices.

Moutarde de Meaux Pommery - Mustard Stone Jar - 8.8 oz