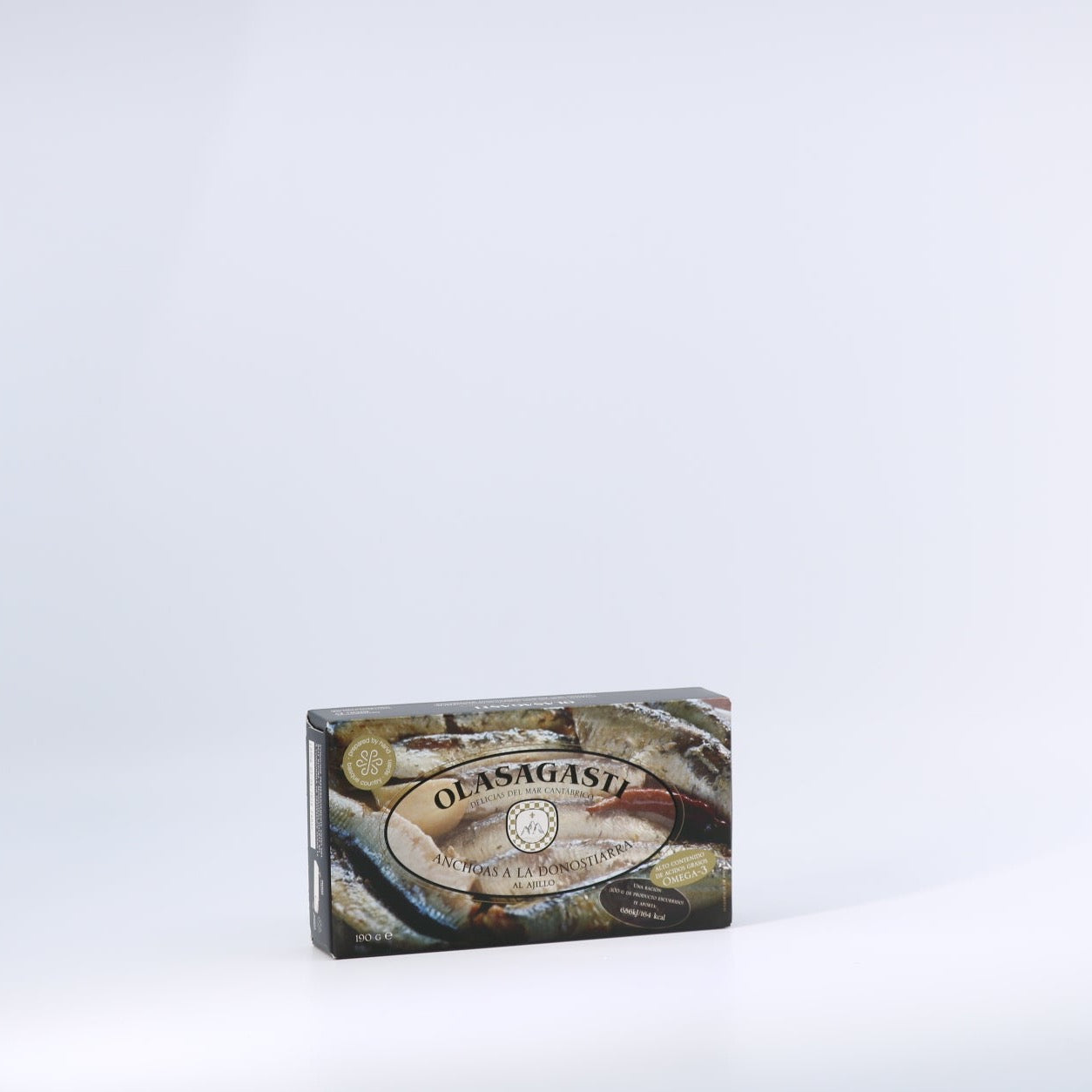 Olasagasti - Anchovies A La Basque - 6.7 oz
Olasagasti, located in the Basque region of Spain, has been in business since 1929 and produce their products using traditional Spanish methods. Unlike the vinegar-marinated white "boquerón" style of anchovies, these anchovies are fried in olive oil "a la Donostiarra" with garlic and cayenne pepper.

One unique aspect of these anchovies is that the tins are not packed tightly to the brim with fish. This is a trademark of Olasagasti, who feel that using a larger tin gives the anchovies space to move and become covered in the marinade of olive oil, garlic, cayenne, wine vinegar and salt. The leftover oil is a flavorful bonus you can use for sautéing vegetables or shellfish.

Olasagasti - Anchovies A La Basque - 6.7 oz