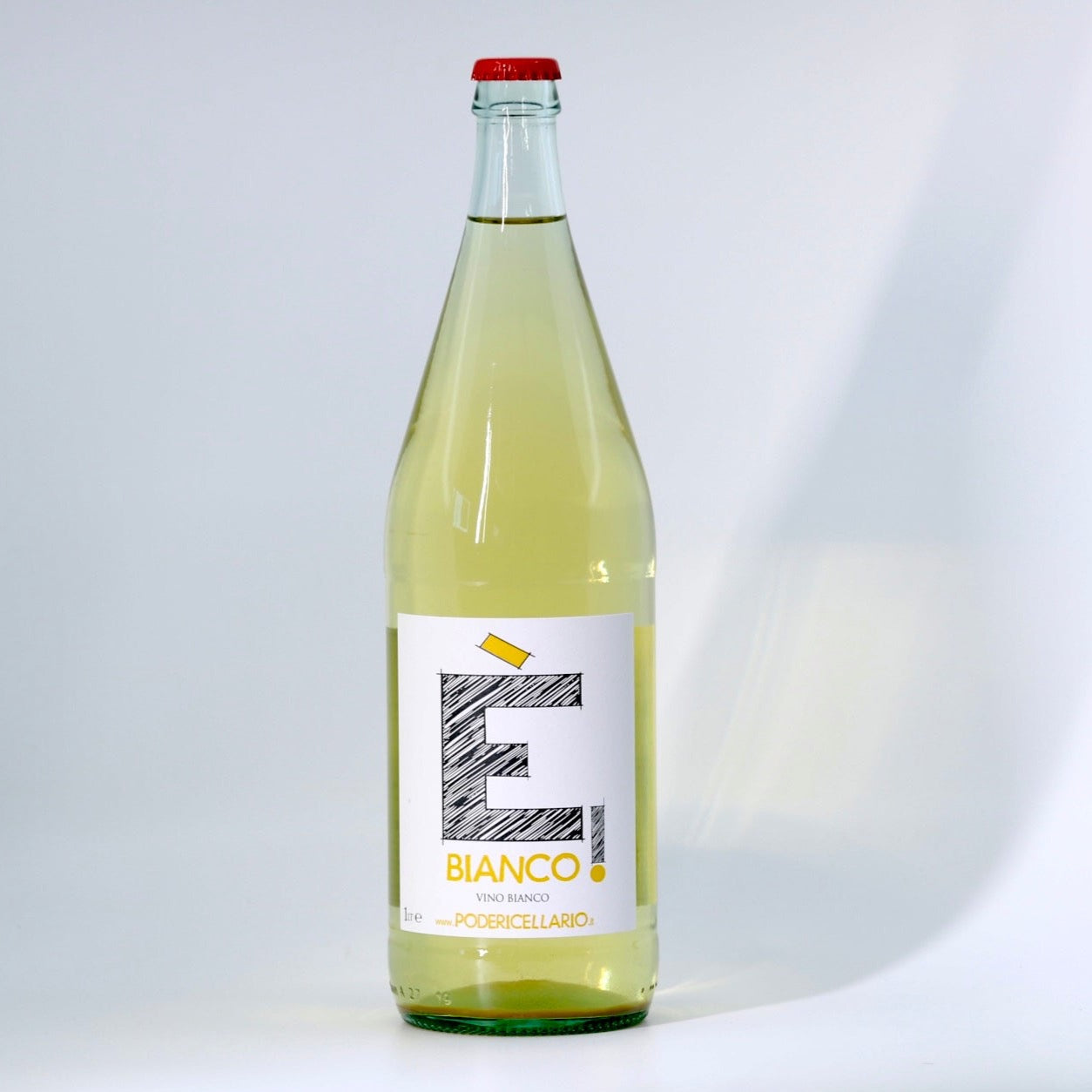 Poderi Cellario - E Bianco - 1 lt - 13%
È Bianco! from Poderi Cellario is like the others of the È line: fun, light and summery. 1 liter bottle of white wine with refreshing notes of lemon, mint, clementine and ginger.
This wine is so clean and so delicious. White tea, lemon pith, and a gentle effervescence that is too addicting.
Poderi Cellario - E Bianco - 1 lt - 13%