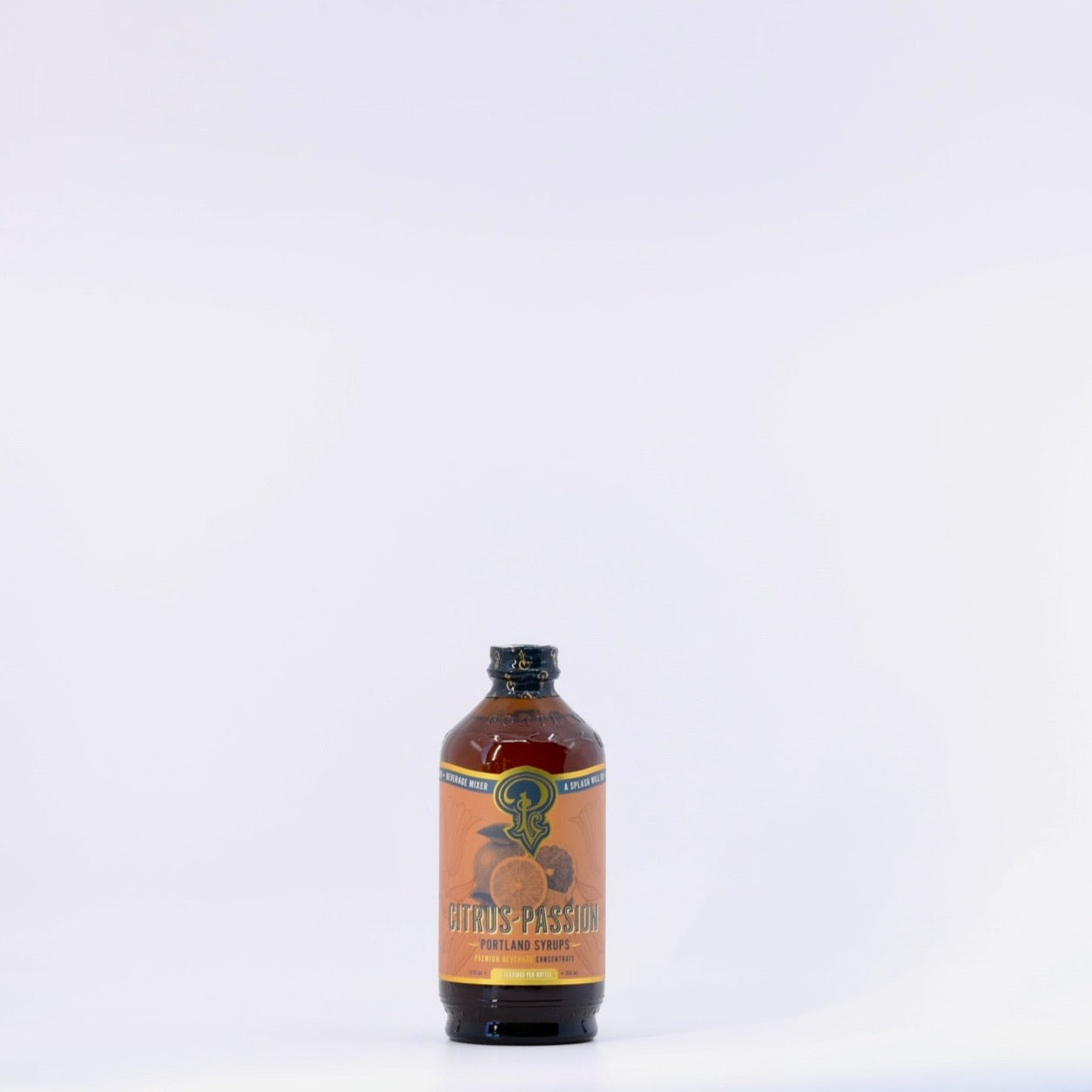 Portland Syrups - Citrus Passion
This citrus forward syrup has a delicate blend of passionfruit, key lime, and blood orange making it the perfect tropical addition to your favorite soda water and liquors alike. This syrup will add a bright sweetness to just about cocktail, whether you're working with vodka, gin, bourbon, or tequila. Just a splash will add some sunshine to your afternoon sparkling water.

Shelf stable for 24 months. Refrigerate after opening. Will keep refrigerated for 6 months

Product Details:

A premium small-batch syrup brewed by hand in Oregon with seasonally-selected whole ingredients and natural sweeteners. Our syrups feature 40% less sugar than a typical mixer, yet are carefully formulated to have stronger flavor per serving. Each 12 oz. bottle makes 12-24 cocktails, or nearly one gallon of finished, full-strength soda.

INGREDIENTS: Water, Organic Cane Sugar, Passionfruit Puree, Key Lime Puree, Blood Orange Puree, Citric Acid.
Portland Syrups - Citrus Passion