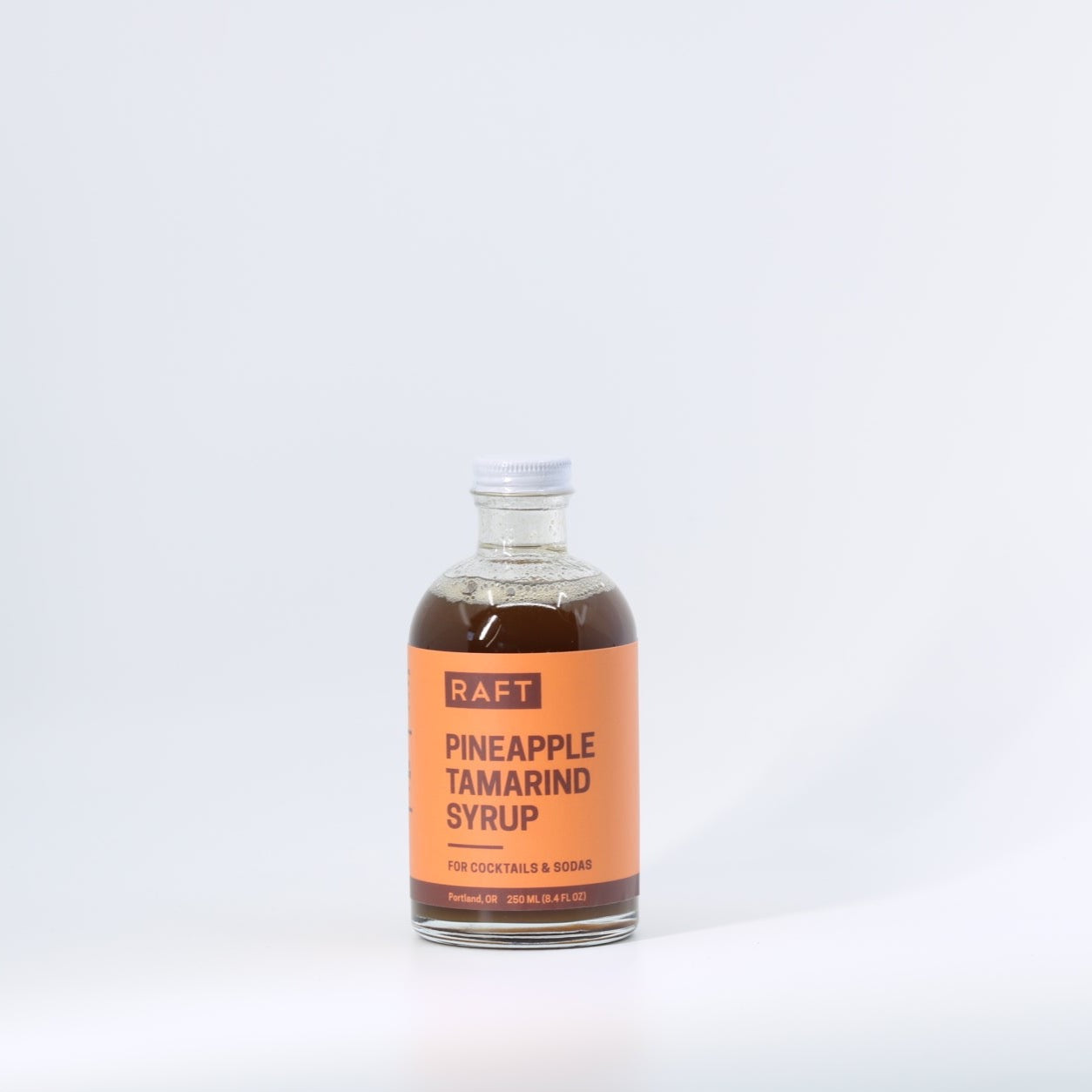 Raft - Pineapple Tamarind Syrup - 8.4 fl oz
RAFT Pineapple Tamarind is our newest flavor! Sweet pineapple balanced with tart tamarind for delightfully easy sipping with or without alcohol. This tart, sweet syrup pairs best with Whisky, Bourbon or Rum. Try it with hot water or your favorite tea for a tropical twist on a Hot Toddy.

We recommend 1 TBSP per 4-5 oz cocktail or 6-8 oz of soda water.

Each 250 ml (8.4 oz) bottle has approximately 16 servings.

Ingredients: Organic Cane Sugar, Fresh Pineapple Juice, Fresh Lemon Juice, Tamarind and Canela

Always made with real juice, real botanicals, and organic cane sugar. Vegan. May contain naturally-occurring pectin, shake well. Once opened, keep refrigerated. Best used within 2 months after opening.

Raft - Pineapple Tamarind Syrup - 8.4 fl oz