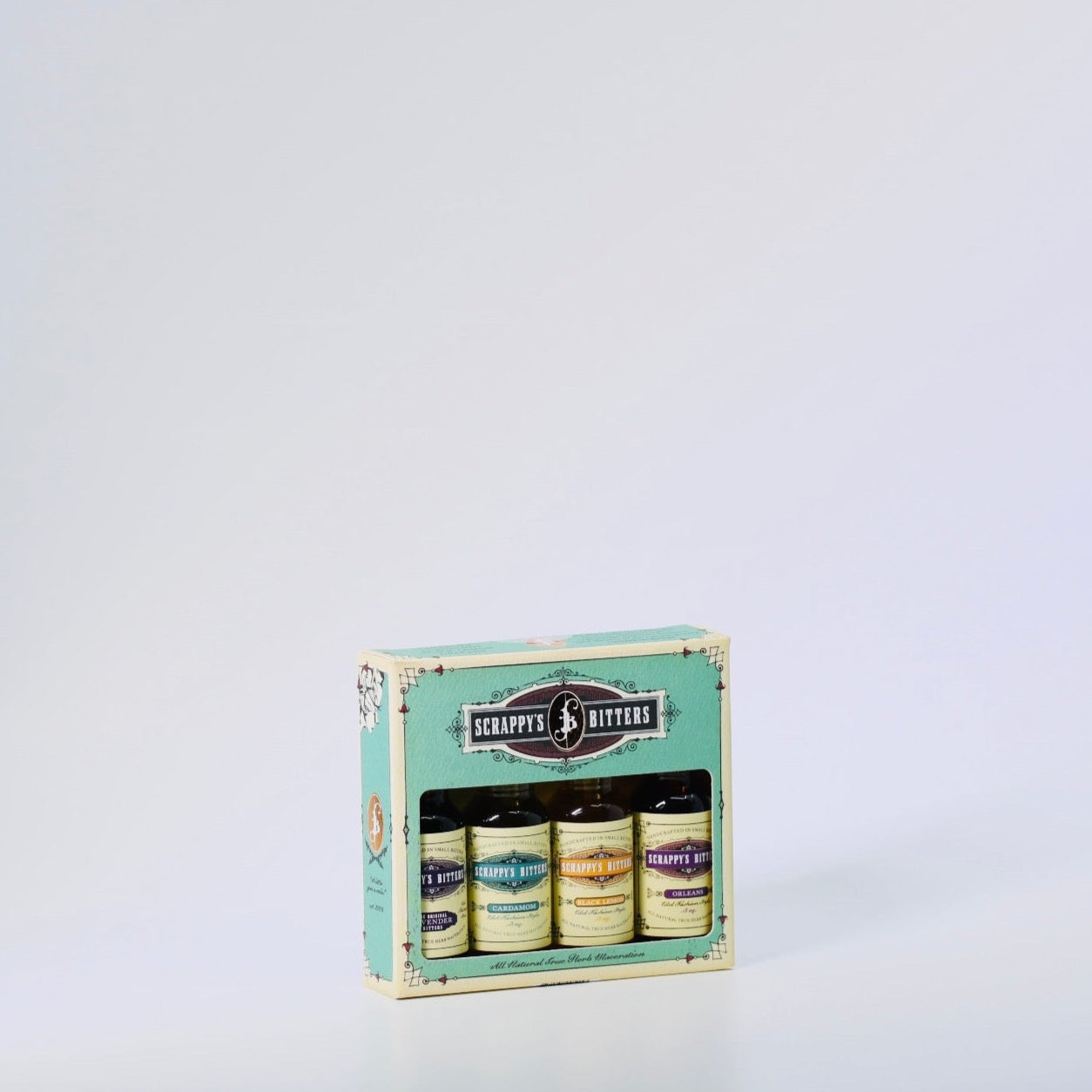 Scrappy's - New Classic Mini Set - 4/0.5 oz
This is the perfect gift or introduction to the Scrappy's Bitters range for the home or commercial bartender. Designated into two varieties containing four 0.5oz mini-dropper bottles each – The Essentials set Contains four stimulating flavors, uniquely handcrafted and essential to the versatility of any good bar, while The New Classics set contains four innovative expressions that have become new classics in the contemporary cocktail landscape. There are even recipes written on the back of each box to get your creative juices flowing.
‍
The New Classics Mini Set contains: Lavender, Black Lemon, Cardamom, and Orleans.
Scrappy's - New Classic Mini Set - 4/0.5 oz