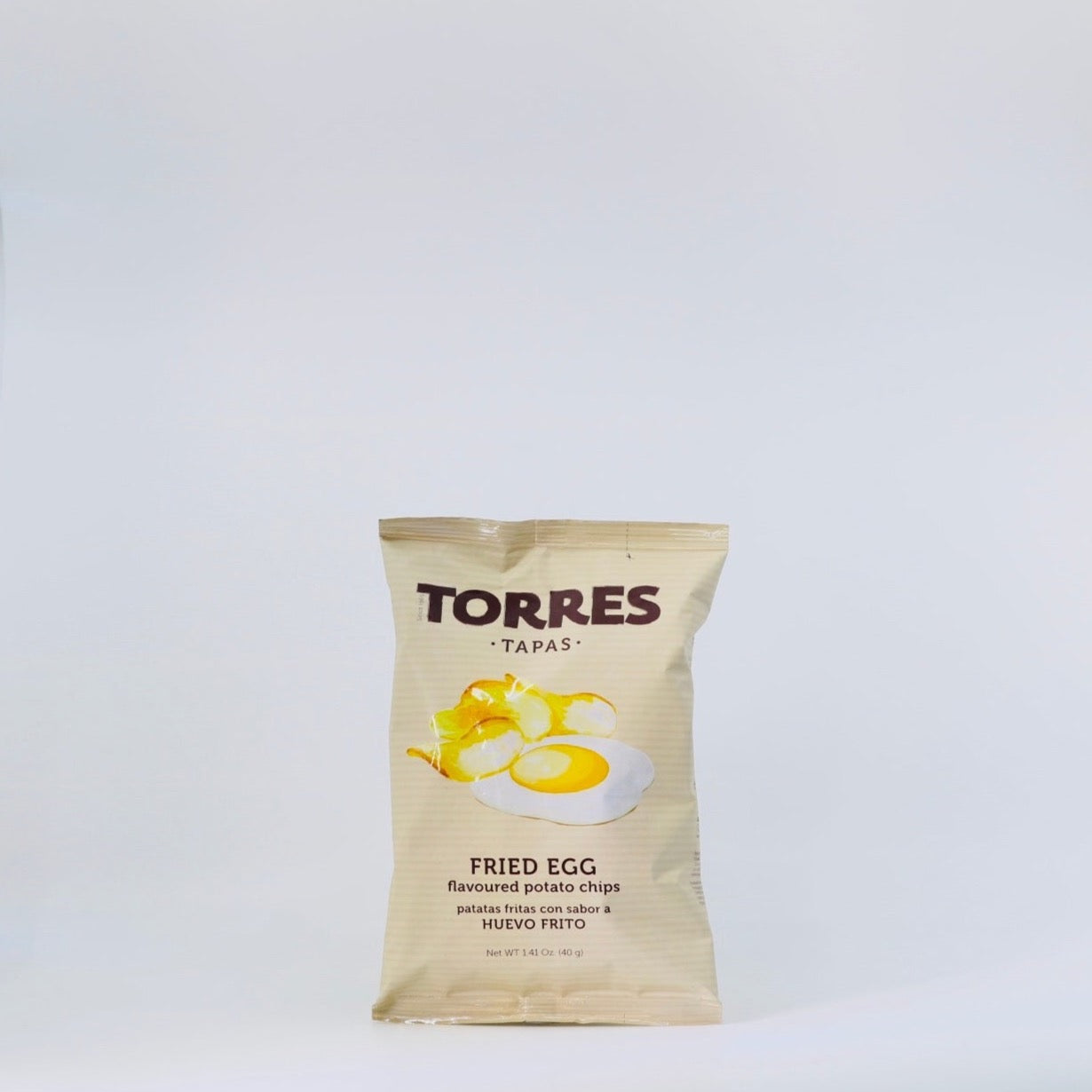 Torres - Fried Egg Flavored
So...you're at breakfast and you order eggs & hashbrowns. The perfect over-easy egg makes its way over to the crispy edges of the golden hashbrowns. You scoop both up on your fork and BAM! You are officially eating these chips!
Rediscover the classic Spanish recipe of fried egg. A traditional and high quality recipe.
It's a great pleasure to announce that our last launching, TORRES TAPAS FRIED EGG FLAVOURED POTATO CHIPS, has been awarded with Superior Taste Award. This award is granted by the jury of International Taste Institute in Brussels, formed by the best Chefs and Sommeliers worldwide, who grant the products which exceed their highest expectations with the Superior Taste certification.
Torres - Fried Egg Flavored