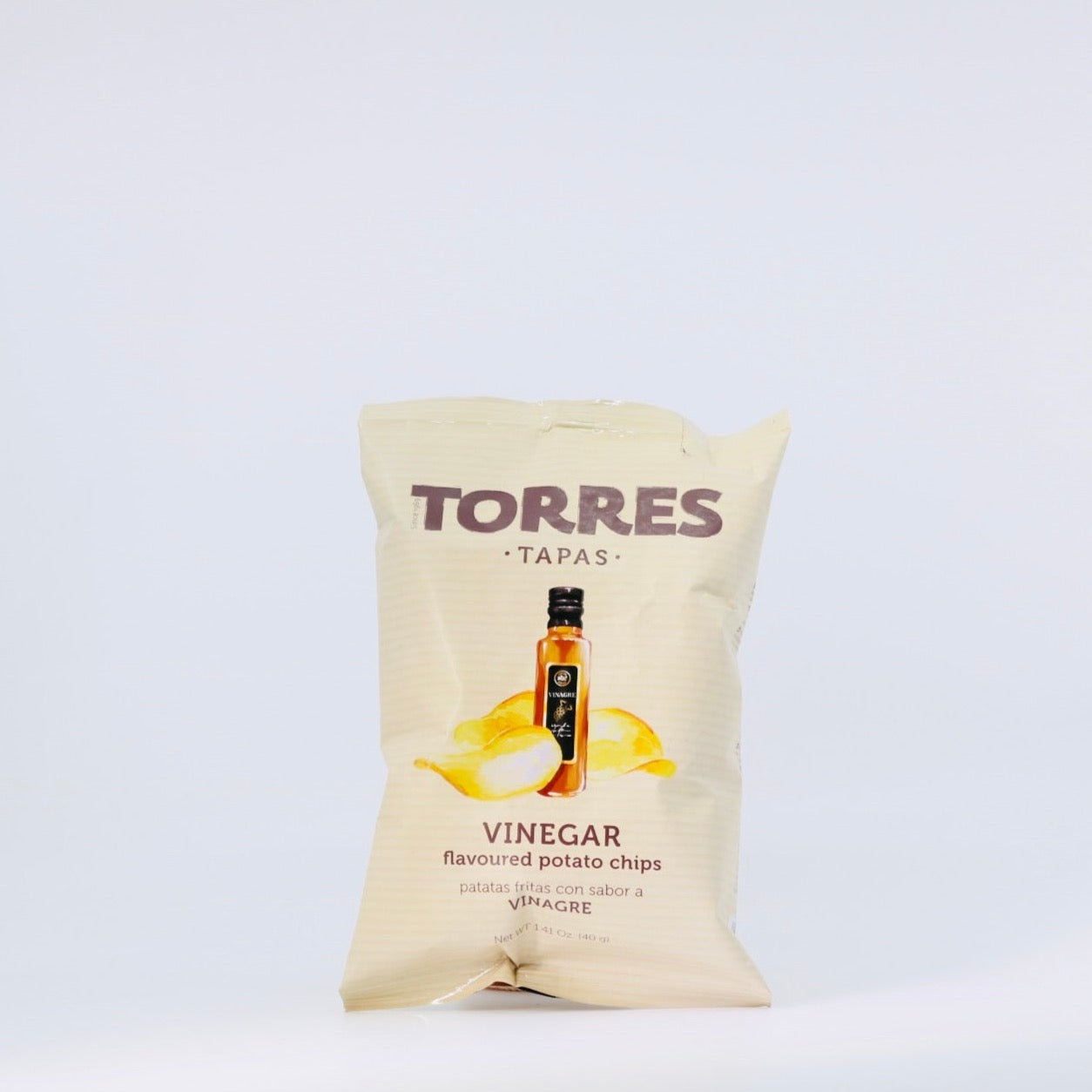 Torres - Vinegar Potato Chips - 40 g
Balanced vinegar flavor that's somehow both subtle and punchy. These Spanish potato chips are made with premium potatoes grown by local farmers.
I love these chips!  Totally different than Kettle S&V, both good these are lighter and more delicate.  Pair with white wine or Cava!
Torres - Vinegar Potato Chips - 40 g