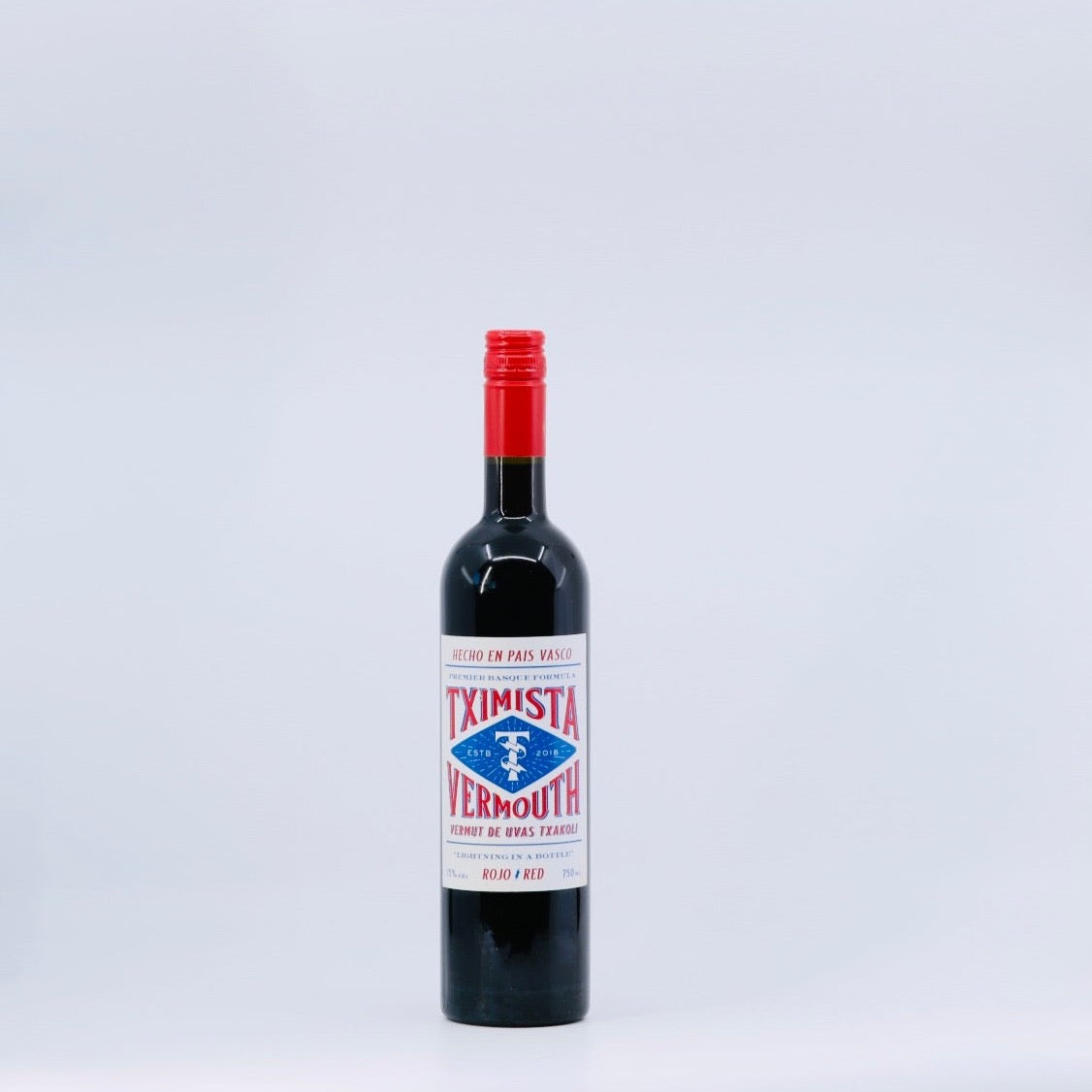 Tximista - Txakolina Vermouth Rojo - 750 ml 15%

A deep, complex red vermouth, with notes of smoked cherries, baking spices, and hints of vanilla. Tximista is the first vermouth line from the Basque to be imported to the US.

Tximista Description
The Basque-produced Tximista is truly one of a kind. It's the world's first and only vermouth made with 100 percent Getariako Txakolina wine from sustainably farmed hondarrabi zuri grapes. The brand has two styles, rojo and blanco, both aromatized with local herbs, roots, and botanicals. The high-acid, mineral-driven Txakoli base makes these vermouths incredibly drinkable while also standing up beautifully in a vermouth and tonic or martini. The product made its debut in Spain in 2018.
Tximista - Txakolina Vermouth Rojo - 750 ml 15%